Abuse and Molestation Coverage is often misunderstood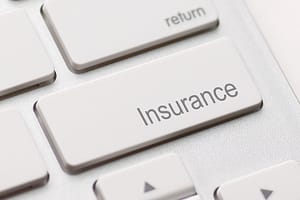 No one likes to think about the possibility of a situation involving improper behavior including sexual misconduct against an individual of any age.  However, it is hard to escape the reality that these types of lawsuits are becoming more prevalent and more public.
Abuse and Molestation Liability Coverage is a crucial form of protection designed to safeguard organizations against potential financial losses resulting from incidents of misconduct or abuse. It is important to clarify that this type of insurance policy is intended to shield the organization itself and does not provide any form of protection or coverage for individuals found guilty of abusive or misconduct behavior. The policy is specifically tailored to mitigate an organization's exposure to legal claims, damages, and associated expenses, thereby safeguarding its financial stability and preserving its reputation.
With educational and financial resources being devoted to helping victims come forward there is ever increasing vigilance regarding this very sensitive issue. While churches are often among the first responders to offer compassion
and counseling to victims and their families, they are also at risk due to their large network, inclusive of volunteers and the wide variety of activities that involve youth.
By offering this insurance coverage, we unequivocally emphasize our commitment to promoting ethical conduct, responsible practices.
Addressing issues before they occur
Your primary concern is protecting both the adults and youth in your congregation from becoming a victim. Developing a comprehensive and consistent plan for vetting staff and volunteers, including background checks, is always the first and best line of defense.  Secondly, reviewing procedures regularly with your staff and volunteers regarding basic precautions can help prevent both your leadership and your parishioners from finding themselves in a compromising situation.
Here is the key truth that we have learned over the past four decades:  It doesn't have to be true to end up in court. All it takes is 2 people alone in a room or a car and it becomes a "he said, she said " situation. Although there are terrible and unfortunate cases that are true, and many of these have received widespread media attention, there are many more allegations that are groundless but still come before a judge.
Abuse and Molestation insurance coverage provides for the cost of defense regardless of whether the allegations are true or false. There is no other insurance policy or coverage that will protect an organization when a lawsuit for sexual misconduct is brought against it.
By offering this insurance coverage, we unequivocally emphasize our commitment to promoting ethical conduct, responsible practices.