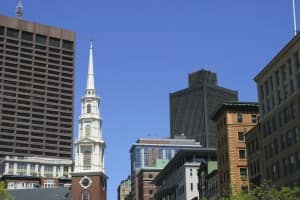 Insure your church building from the tip of the steeple to the boiler room. Your church's facility is an important asset and investment for the work of your congregation.
Making sure that the amount of building coverage provided on your insurance policy is adequate is absolutely essential if and when a building damage claim occurs. Additional owned buildings at satellite locations, such as storage facilities, the parsonage, daycare centers, and soup kitchens require coverage as well. Separate coverage should also be provided for the contents of the church including the pews or chairs, office equipment, sound and lighting equipment, instruments, kitchen contents, classroom contents, fine artwork, historic items and stained glass windows.
r
Church building and property insurance does not stop with just the building or the contents.  Be sure your insurance package includes other necessary property components such as:
Breakdown of Building Equipment such as Heating/Cooling Equipment
Water back-up and sump pump overflow
Loss of ministry income due to damage of the building from a claim
Extra expenses incurred to re-locate or keep the ministry going while damage is being repaired
Crime insurance and employee dishonesty
You want an insurance advisor that thinks beyond just brick and mortar.
We help our churches think through risk management for cases like the one above and obtain the "Business Income and Extra Expense Coverage" designed to absorb the financial impact of this catastrophe so that the church can get back on its feet as quickly as possible.